Title

.   STUDENTS HANDBOOK / ALL IN ONE : GET ORGANISED
Client

. STUDENTS CLINIC VENTURE
The essential students handbook, complete with NOTEBOOK, a ready to use MODULE GUIDE and a daily
PLANNER, including a students STUDY GUIDE ,SEMINAR GUIDE plus a REFERENCE GUIDE.
We developed this STUDENT HANDBOOK with our Client J.Efosa with Students in mind, considering how Students lead busy lives and need an easy solution to organise their modules, timetables and all other necessary details at once.  The Student Handbook by Students Clinic is aimed at getting Students organised throughout the year and acts as a good companion for Students that want to stay on track ith their studies.
© Students Clinic 2013 All Rights Reserved. No part/s of this booklet is allowed to be stored in any
retrieval system neither transmitted in any means or any other form without a written permission.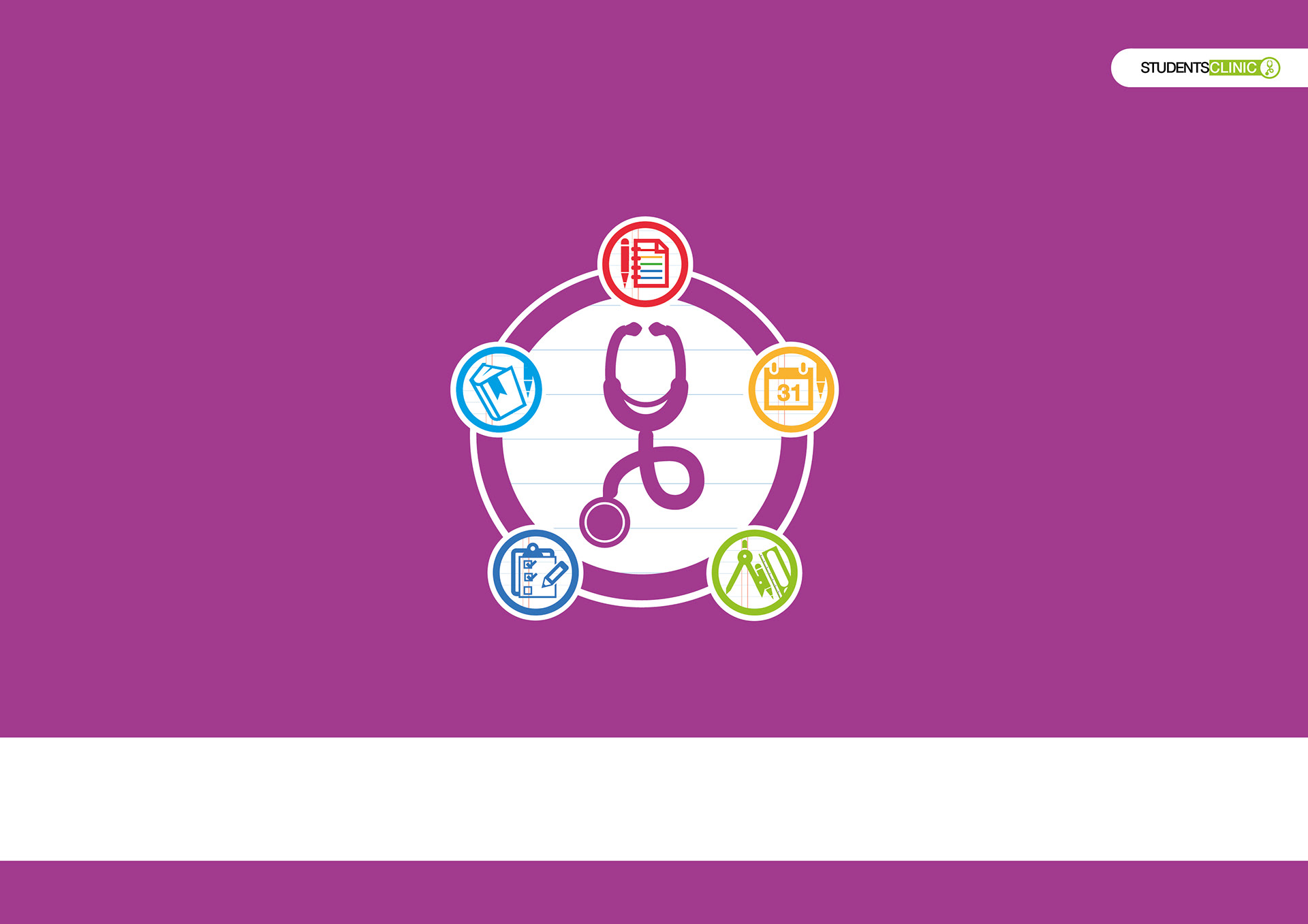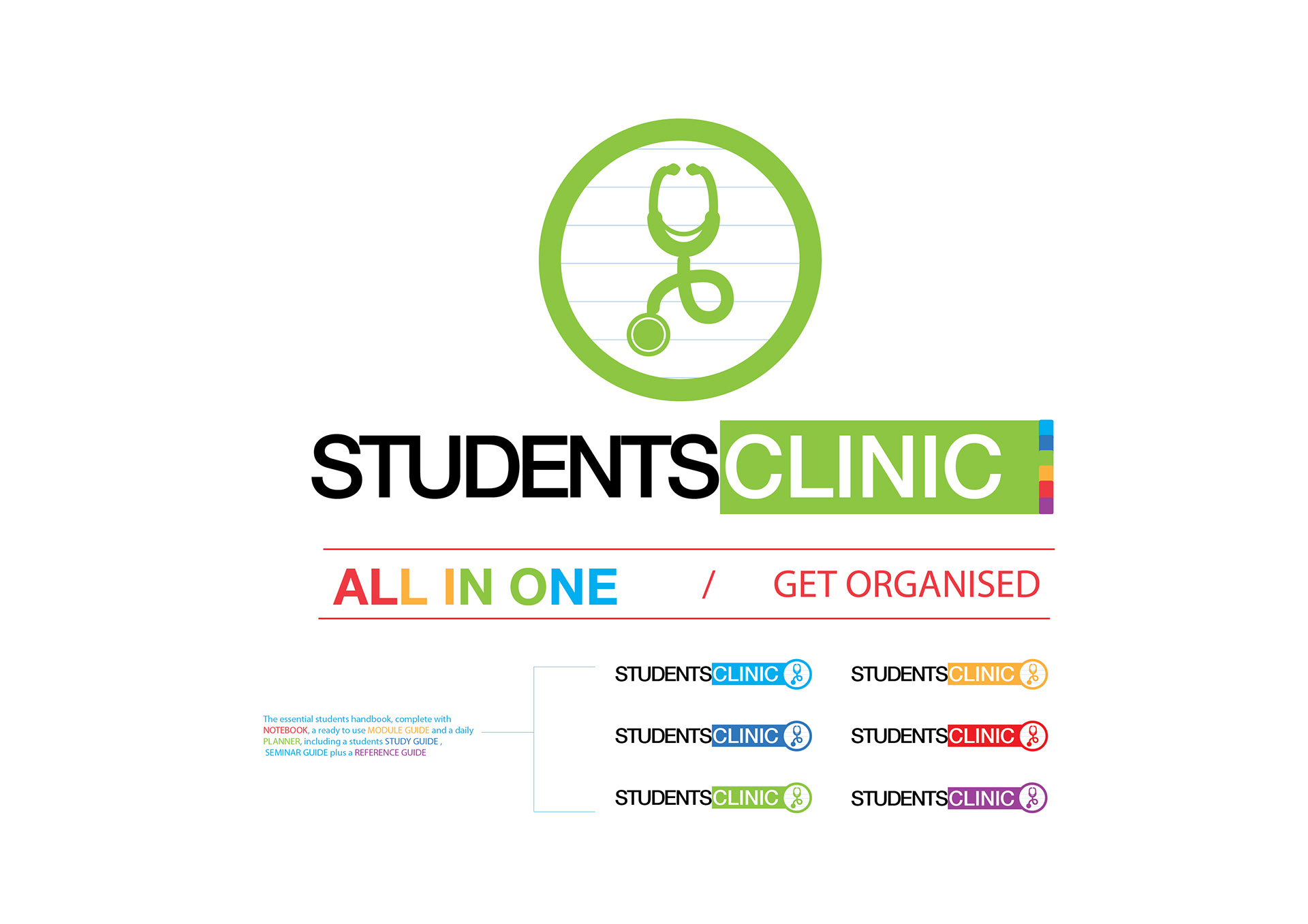 Logos and Colour differences that represent each category of the Handbook. This acts as a guide for the user when understanding how to use the Handbook.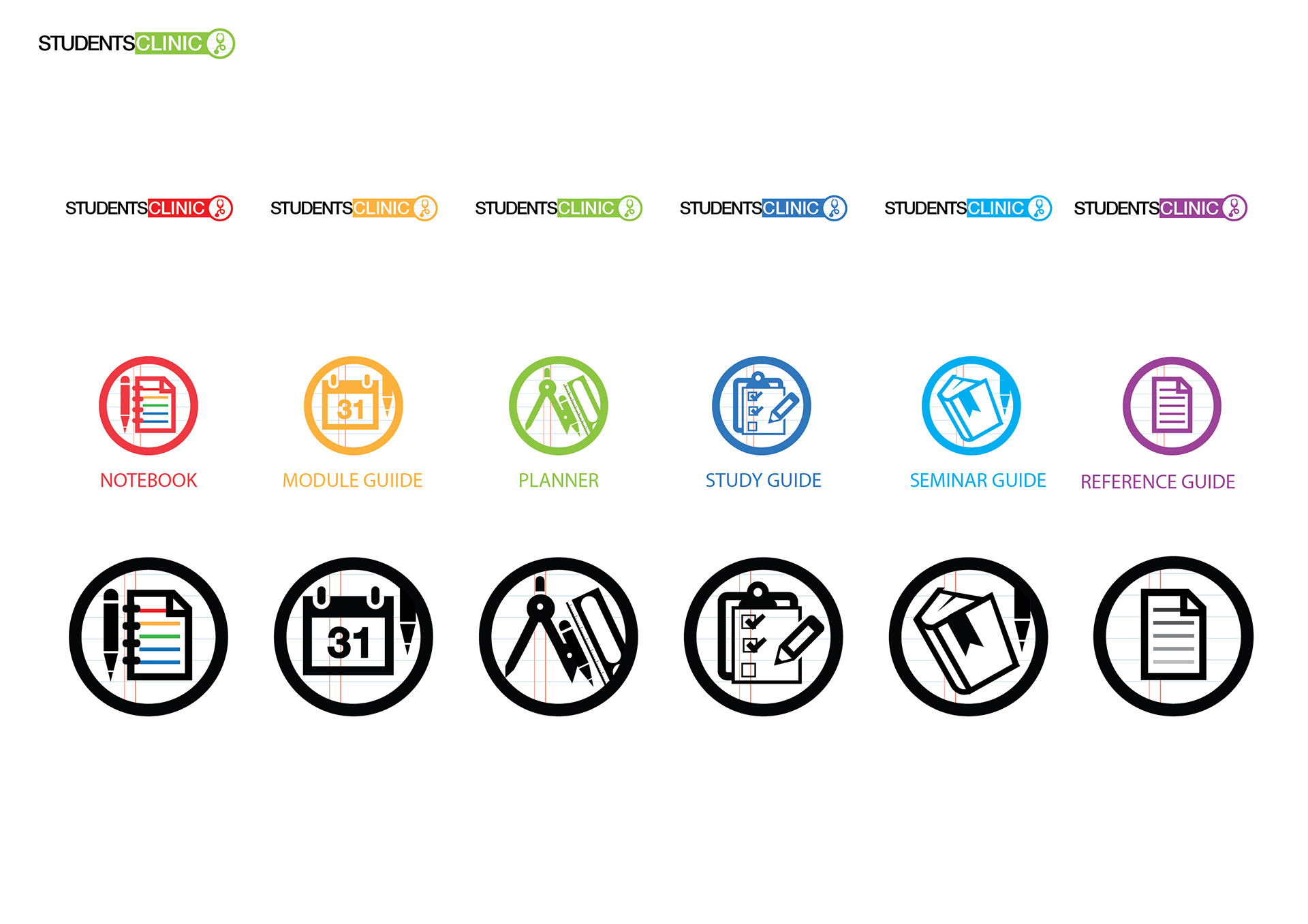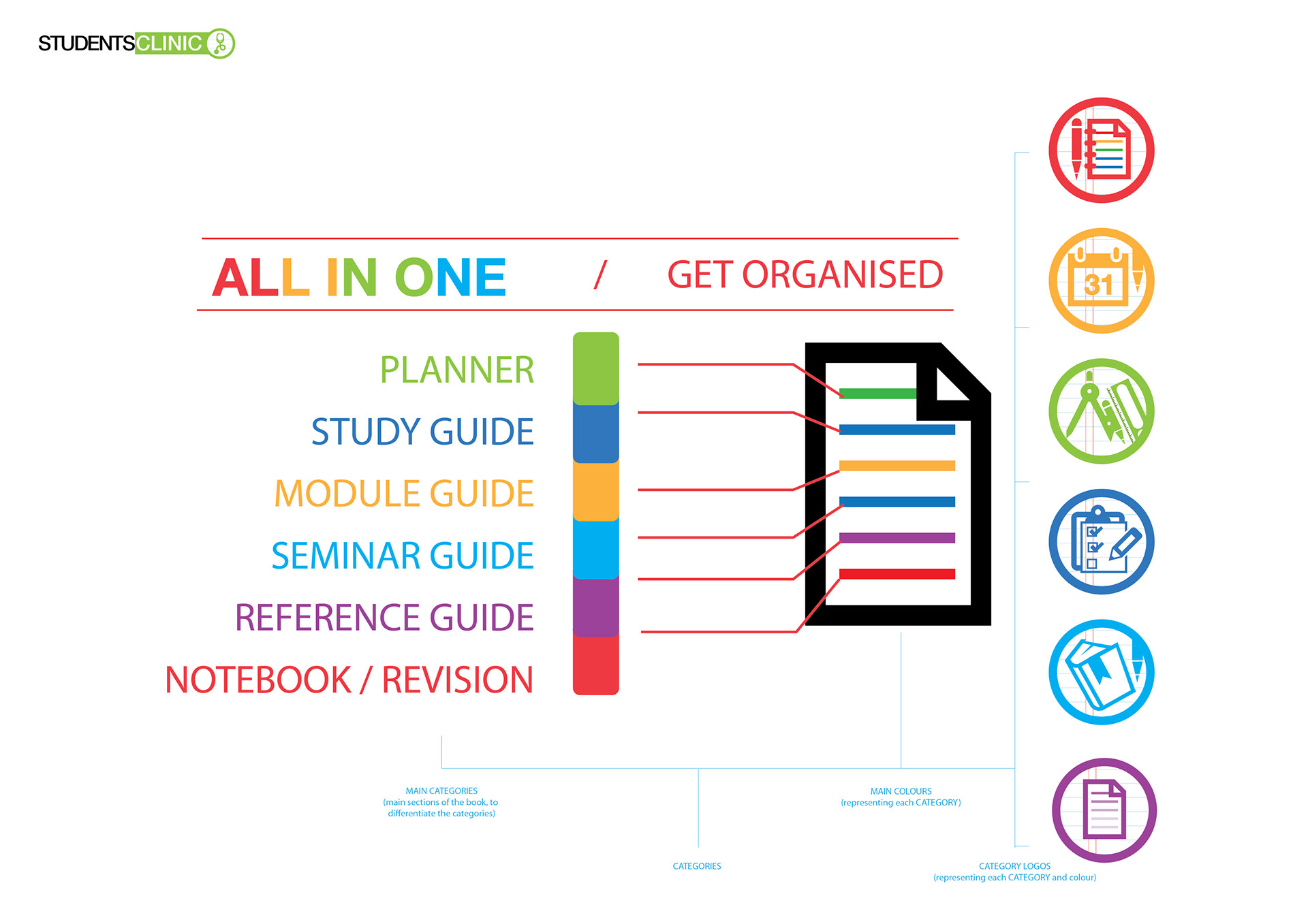 HANDBOOK CONTENT
(Layout and Final Display)

Handbook Pages include a Category Cover that represnts each Category and has a Logo for each particular Category. Useful for navigaton purposes and to determine one category from another.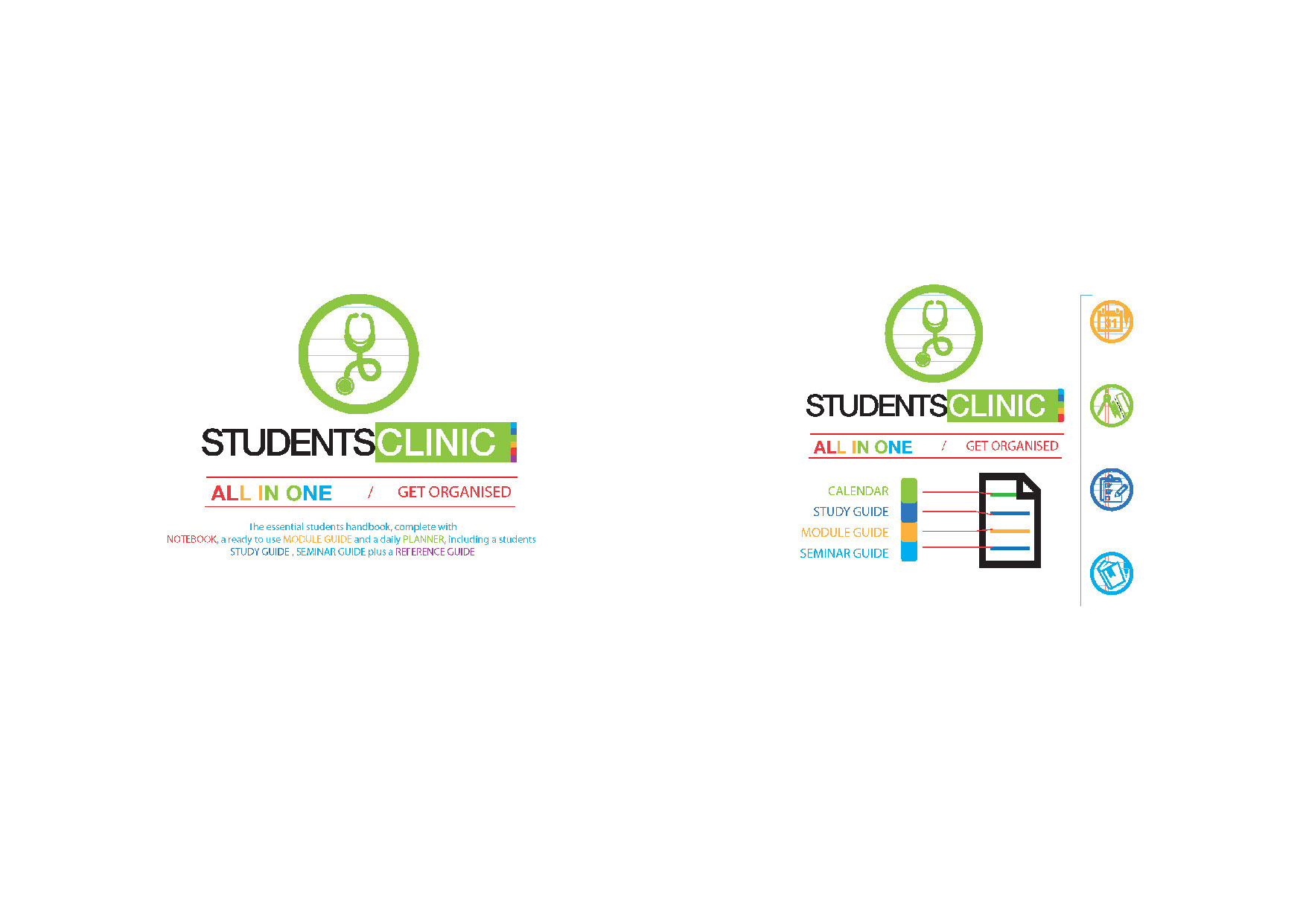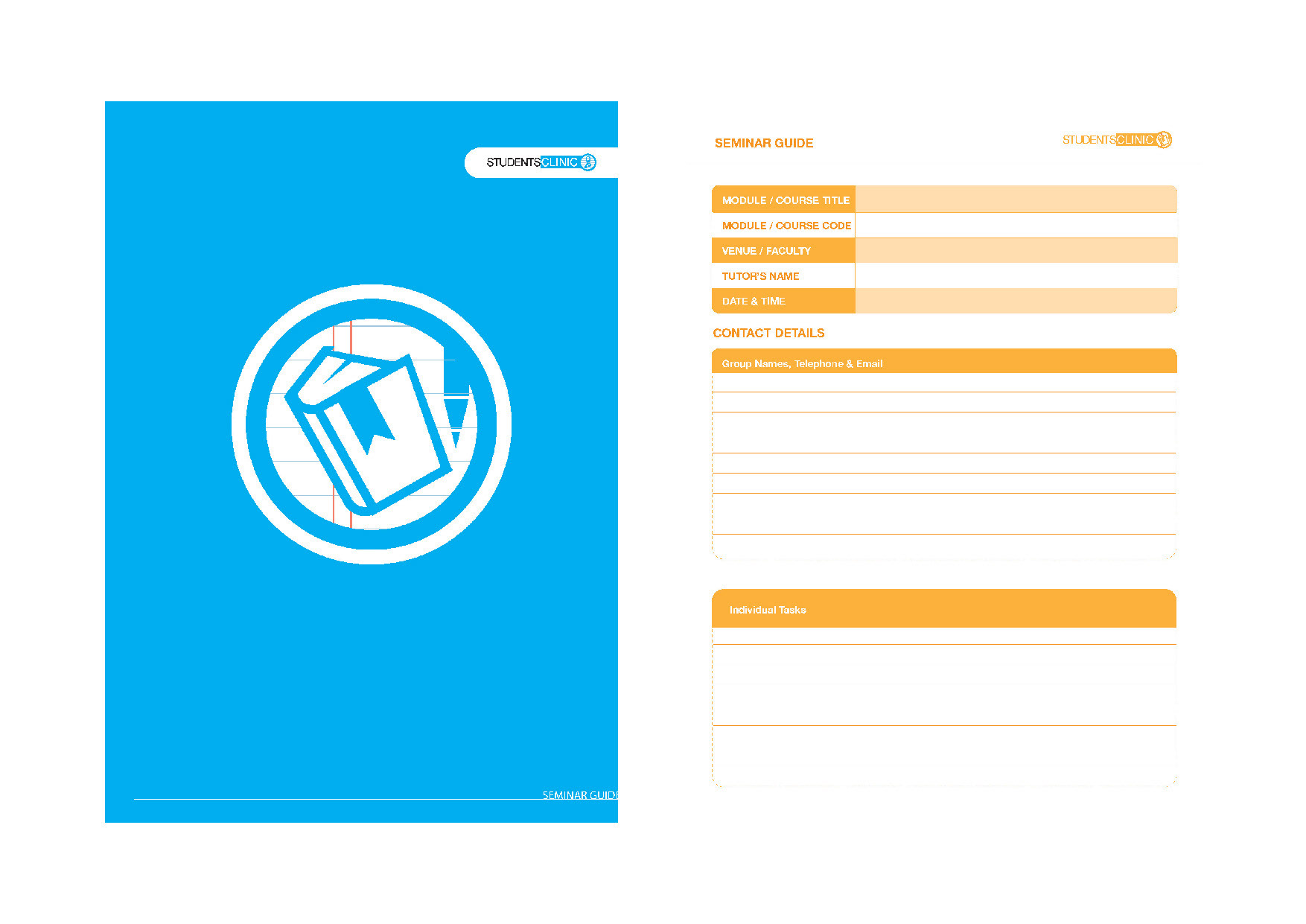 CATEGORY COVER AND PAGE LAYOUT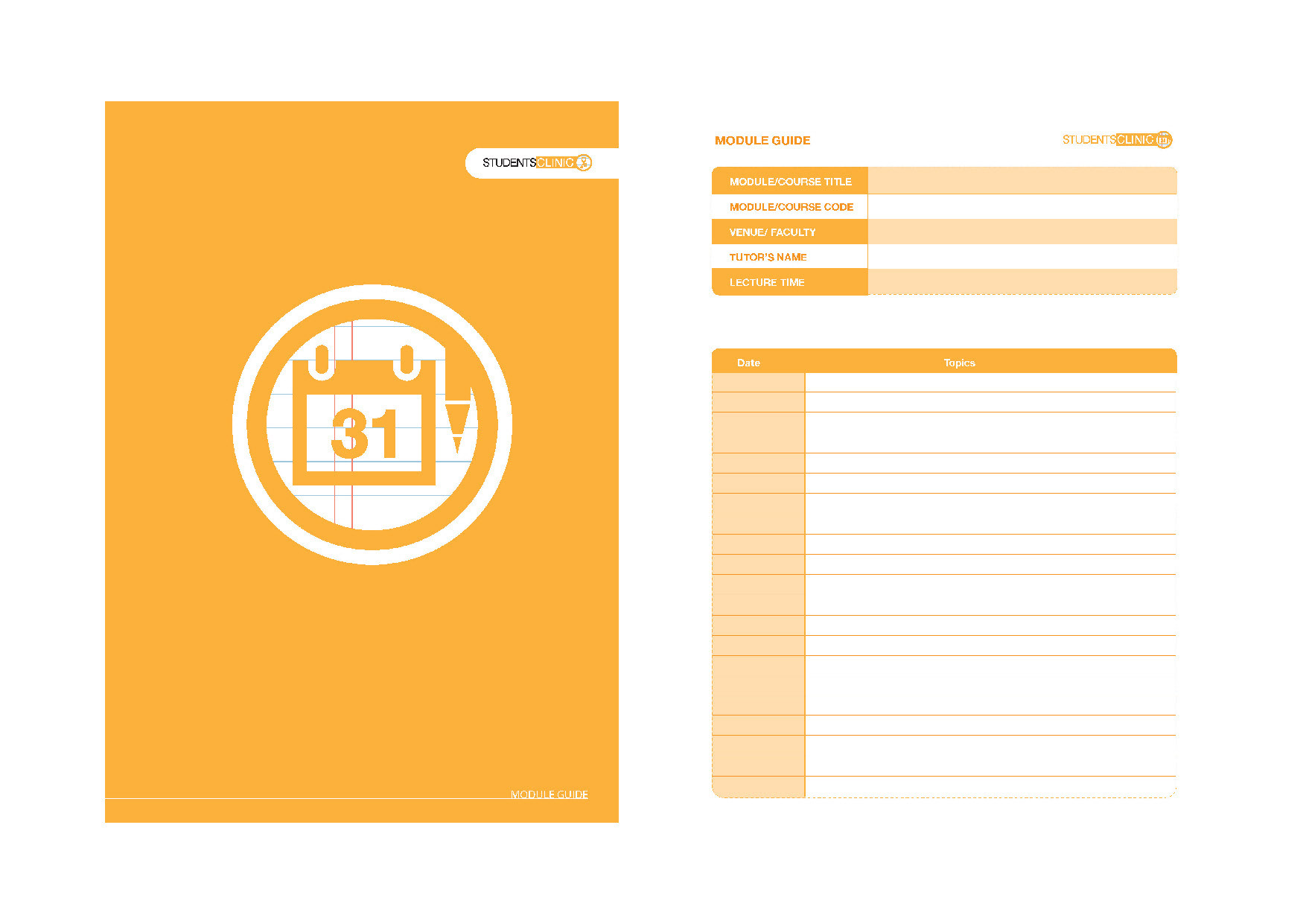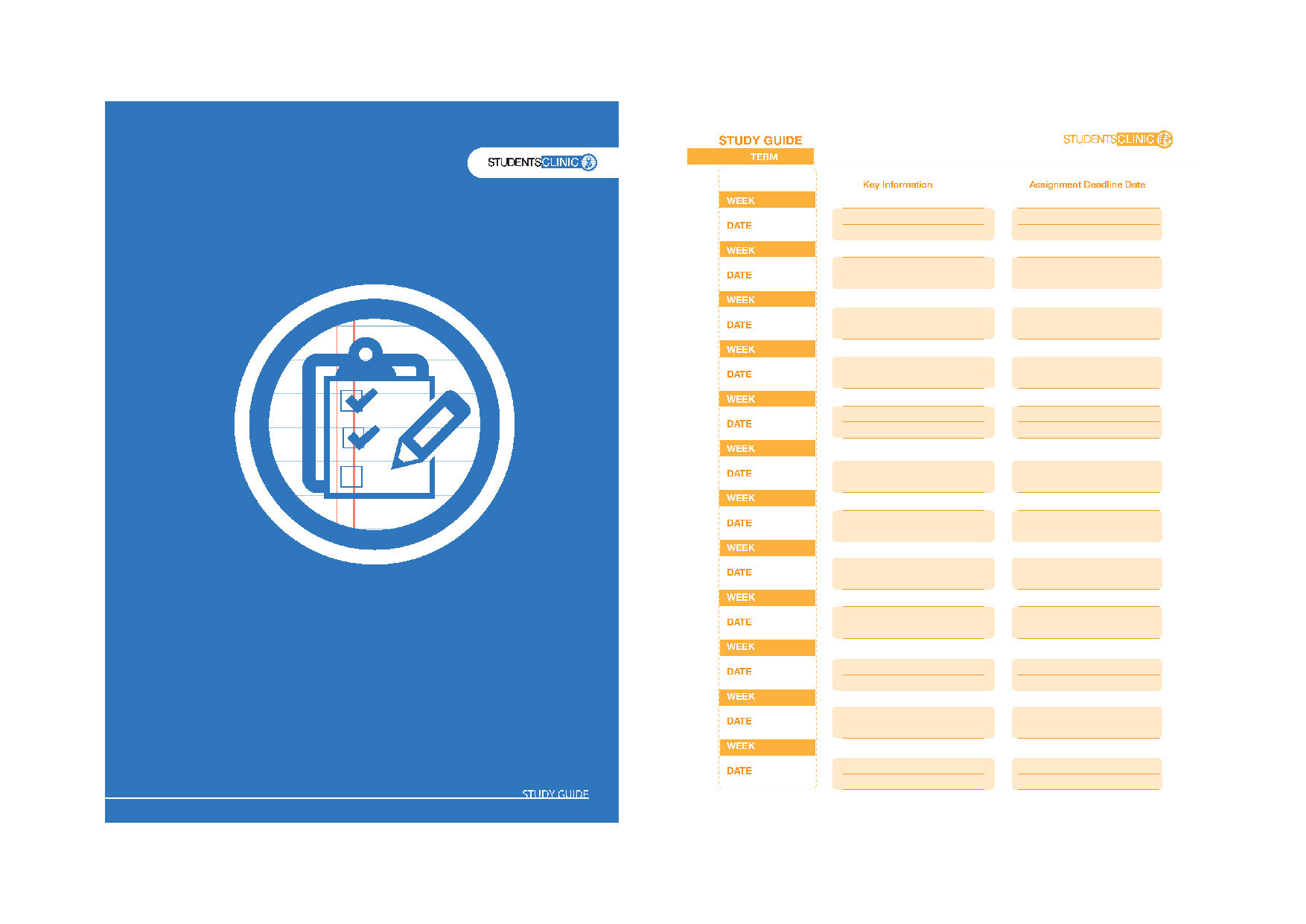 (Study Guide Layout Pages)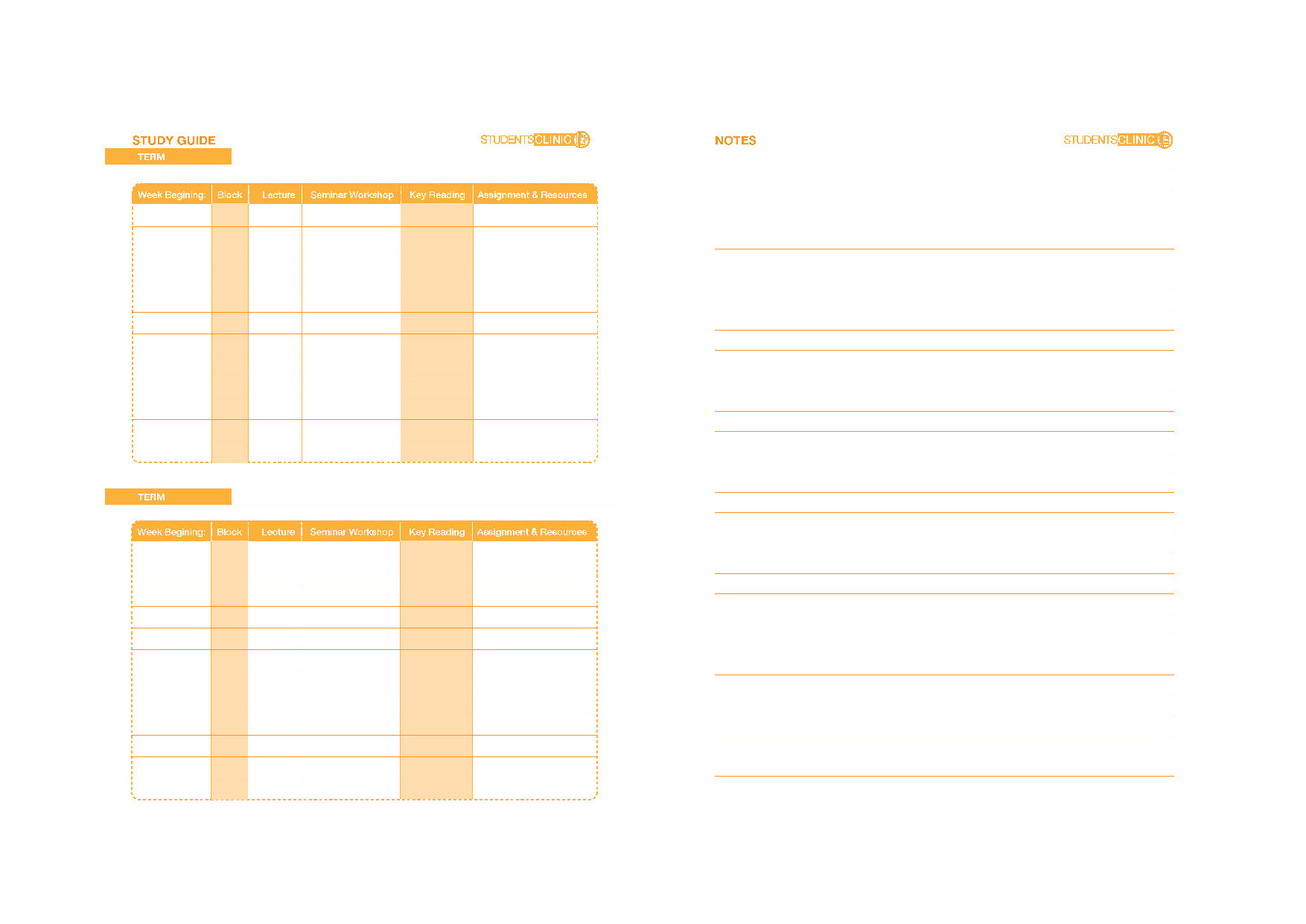 (Study Guide Layout Pages Inc. Notes Page)
(Calendar Cover and Layout Page)